Well, the first trailer for Avengers: Age Age Ultron is finally out. And in case you haven't been following, the premise of the upcoming superhero flick isn't actually unlike a usual scenario in your prospect's organization.
Such division however isn't always beyond the healing capacity of your lead generation strategy.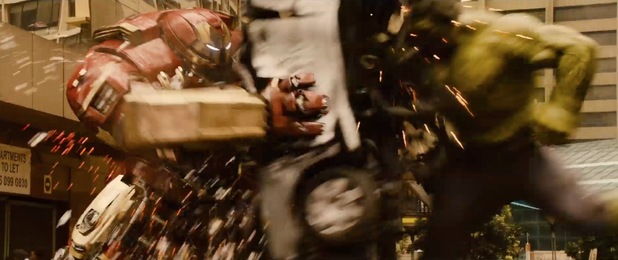 Then again, do you really need to look at the Avengers to see an example of an organization suffering internal friction? When you're working with the healthcare industry, you might as well be watching Grey's Anatomy.
Then again, what makes anyone think the pitches and marketing stunts of lead generation campaigns really make a difference and heal the rifts between the different factions inside a hurting organization?
Step 1: Understand the cause of division – It can range from a longstanding drama to even the very act of marketing to a particular organization. But no matter what it is, getting to the heart of the conflict has always been the first step.
Step 2: Find clashes in agenda – The initiative you might suggest to your prospect might not sit well with several others. If you're already aware of organizational buy-in, this kind of the part where you need to apply that awareness.
Step 3: Scope out all necessary decision makers – To get buy-in, you need to get a scope of all decision makers you actually need involved in your solution. Sometimes you

might have to go all the way to top

but other times it's enough to just go one level higher.
Step 4: Measure conflict's proportion with your value proposition – Sometimes it just seems unrealistic to think your product will mean such a big deal. But on the bright side, it can also mean that you don't necessarily require too much buy-in. The only way you can find out though is to objectively assess friction and see if it really has anything to do with your buyer's decisions.
Disunity is always a symptom for organizational downfall. Don't underestimate even your smallest attempts to keep it from getting worse. It's the last thing anyone needs when the greater goals of that organization require everyone to buy-in.